Voiceover expertise

We're just going to come out and say it: Roberta is a national market voiceover powerhouse! Based in the San Francisco Bay Area, She's done voiceovers for companies around the world using her state of the art, broadcast quality studio.
With over 20 years of voiceover acting experience, Roberta is your voice! She can be sweet and innocent, corporate and professional, playful and flirty, or seductive and villainous. Roberta's career is her passion: She lives and breathes voiceover acting. After earning her degree in broadcasting and the dramatic arts, things really took off! She has voiced numerous animated projects, working her way up to national commercials for companies like Nike, Lexus, Mercedes, BMW, Google, Maybelline and Covergirl. She also became a trusted, e-learning training voiceover expert for many well-known companies such as Boeing, Cisco Systems, Wells Fargo and Microsoft.
Her years of experience mean that she has the knowledge, skills and experience to be the exact voice you imagined. When you need a voiceover professional to get the job done right, you can be confident in her skills. Roberta's services are available worldwide for union or non-union narration, e-learning, commercials, promo, animation,video games, and more via ipDTL or in studio!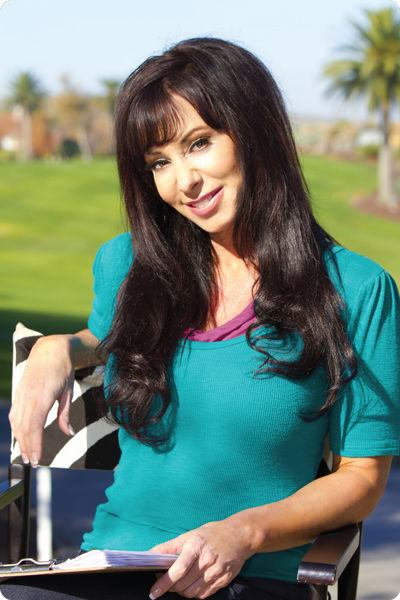 Experience
PROFESSION STUDIO WITH ipDTL and ISDN
BROADCAST COMMERCIALS
PROFESSIONAL FEMALE VOICEMAIL GREETINGS FOR  TELEPHONE & IVR PROMPTS, MESSAGES ON-HOLD
CORPORATE VO NARRATIONS
MEDICAL/PHARMACEUTICAL
TECH LEARNING NARRATIONS
E-LEARNING VOICE-OVERS
TV SHOWS AND DOCUMENTARIES
VIDEO GAMES & ANIMATION
Why choose Roberta?

Client satisfaction and quick turnaround are the voiceover rules Roberta is known for.
 She takes direction like a true professional and prides herself in being versatile,
 upbeat, over the top, and truly sexy, smooth and mellow.
She is an excellent choice for when you need:
A playful, breezy, and naturally charismatic "girl-next-door" voice
A "corporate professional" for your next narration or marketing presentation
A sassy and sultry sex appeal voice for a commercial
A hard sell voiceover for an infomercial
Roberta says...
I wear many voiceover hats and step into any role placed before me! I love to color my words, paint a picture and engage conversation. I view each voiceover or narration project with fresh eyed and I'm not happy until the client is happy!